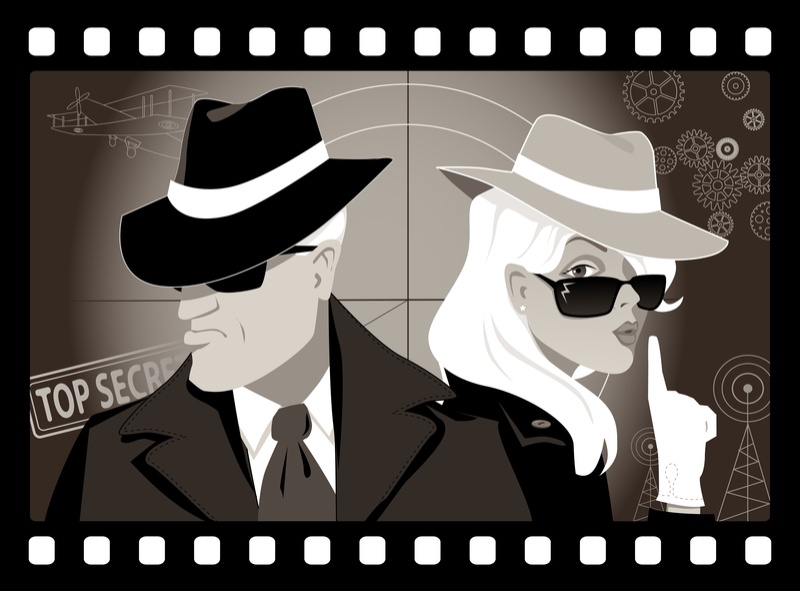 Marketing automation exists primarily to help companies generate revenue. Because, really, what's the point of marketing if it's not generating revenue? The way we see it, marketing shouldn't even be happening at your company if it's not strategically generating revenue in a predictable and scalable way.
Marketing automation fosters revenue generation by helping you generate more leads and customers, bigger contracts, better retention, and shorter average sales cycles. It's so helpful in these areas that a pretty big secret about marketing automation has begun revealing itself.
The truth is - it's actually designed for sales.
I've been working with marketing automation for over 10 years now. I implement it, I write about it, I attend conferences on it, I present workshops on it, and this is a major secret of marketing automation that I consistently see being overlooked by smart business leaders.
It won't be a secret much longer. Sales teams are quickly uncovering marketing automation's dirty little secret secret - that it's actually designed for them - and they're taking advantage. Today's systems are extremely cost-effective and easy to use, allowing for rapid adoption, and many sales teams are already reaping the benefits.
Over half of all midsize and enterprise companies are currently using marketing automation, and spending for marketing automation tools will grow vigorously over the next few years, reaching $25.1 billion annually by 2023 from $11.4 billion in 2017.
If your sales team isn't leveraging this powerful technology as a primary tool for revenue generation, you're putting them at a serious disadvantage and giving your competitors an easy opportunity to gain the upper hand, if they haven't already.
Here are some ways marketing automation works as the sales industry's biggest-kept secret weapon.
Sales Team Swagger
If you thought you had a powerful sales force before (and even if you secretly weren't so sure), marketing automation provides you with the tools to amplify their impact.
Lead intelligence: Use marketing automation software to take the guesswork out of prospecting. All-in-one marketing automation software ties into company databases and CRM technology, so your sales team can assemble lead intelligence like never before. Pull in and compare information instantly on company size, annual revenue, headquarters location, and linked social media accounts to streamline prospecting.
Accelerated sales process: If you're using marketing automation properly, your sales team will start to work with warmer leads that will close more quickly. Additionally, use marketing automation to visually depict your pipeline so that you can quickly identify issues with your sales process, such as slow initial response time or consistently losing to competitors on price.
Skyrocketed productivity: Marketing automation drives a 14.5% increase in sales productivity when combined with a CRM. That because marketing automation makes admin-heavy tasks easier and saves sales reps from spending time wasted on disqualified leads and leads who aren't yet ready to buy.
For example, use marketing automation to create email templates and snippets of content to speed up email creation and simplify sales communication across the organization and for each individual rep. Create a library of content snippets, or frequently-created blurbs of content that can be re-used to save time. Create different snippets for target personas, target industries, and specific trade shows or other events you attend to give your sales team plenty of options perfect for the most common scenarios they encounter. You can configure these email marketing mega-tools to load directly in your sales team's email client, so there's no time lost having to log into or even learn a new platform.
Add Fuel to the Funnel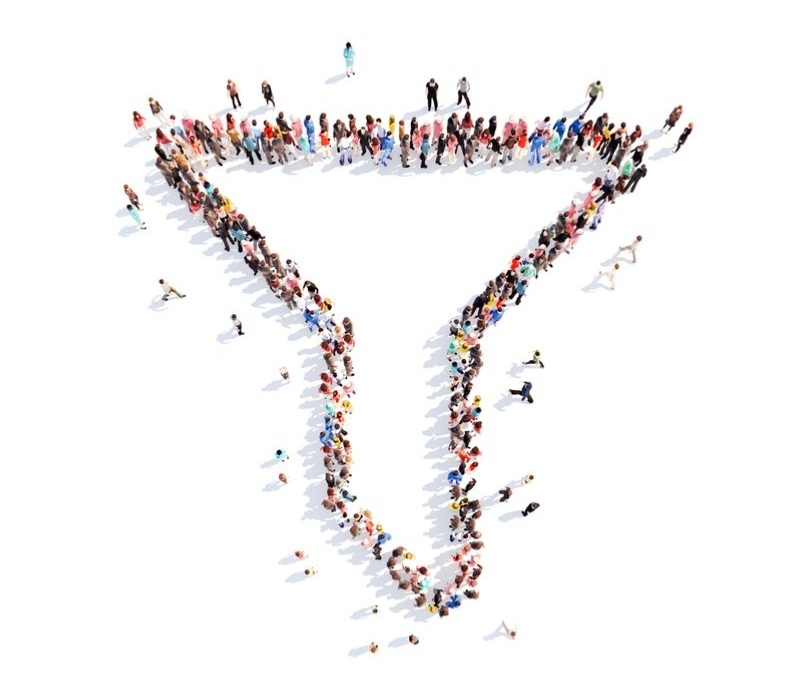 More engaged prospects: Marketing automation does wonders for those leads who are qualified, but not ready to buy now. Keep your brand top-of-mind by building a regular cadence of helpful content so that when they are ready to buy, your brand's name is the first they think of.
More qualified leads: Marketing automation means more qualified leads for your sales team. Using forms and/or lead scoring, qualify or disqualify your leads higher up in the funnel so that only the best leads move through to sales. This will mean less time spent wasted pursuing poor leads, and cleaner data in your marketing automation system when you're working with people who are qualified to do business with you.
Automate follow-up: When someone fills out a form on your website, how quickly do you get back to them? What if you're on vacation or in a client meeting that day? Marketing automation gives you peace of mind by automating website follow-ups easily.
Marketing automation lets you take better care of your leads. A great use case many sales teams can relate to is how marketing automation enhances trade show lead management.
The reality of trade show marketing is that most trade show leads are routinely neglected or ignored by sales teams. Don't let this be you. Use marketing automation to set up workflows to engage and nurture trade show leads. Design at least three different nurture tracks for leads of different priority levels so you can provide a relatively personalized experience that meets their needs.
Organization-Wide Benefits
Save time: Maximize your resources and experience a surge in team productivity with marketing automation. This is another huge, well-known benefit of any software, really. Meetings tools allow prospects to schedule a meeting with your sales reps in one click, with easy integration tied right into your rep's calendar. mart sales teams are taking advantage of meetings tools to streamline scheduling. By using a meetings tool that provides a unique calendar URL linked to your sales team's calendar, prospects can schedule meetings in one click, eliminating the need for annoying back-and-forth scheduling conversations.
Gain transparency: With marketing automation, every activity in your sales and marketing funnel is trackable, meaning there's no more guessing about who made changes to copy or whether Harold actually followed up with an opportunity.
Other Revenue Streams
Customer retention: Clients that have an established communication with your company that pre-dates their engagement are more likely to be informed and happy. Therefore, they also tend to stick around more. Use marketing automation to improve customer retention by nurturing customers while they're still prospects.
Up-sell/cross-sell - 58% of companies using marketing automation name increased opportunities, including up-selling, as the biggest benefit. Use marketing automation to increase your average deal size by sending timely emails to your current customers that are personalized to their needs and goals.
Invest in talent: The top pain for 73% of marketing automation platform users is maintaining the right personnel to execute effectively. Companies who are considering implementing a marketing automation platform should consider working with an agency partner or designated internal resource who can help them with implementation and strategy for using the platform.
There are 215+ marketing automation solutions currently on the market. And, simply purchasing a tool won't get you the results that you're looking for if it's revenue generation that you're after. You'll need a support team who can help guide you through the setup, configuration, and optimization of your tool.
Download Strategy Blueprint: How to Use Marketing Automation as a Sales Tool to discover more ways sales teams can leverage the incredible revenue-generating power of marketing automation.