How Does Inbound Marketing Work?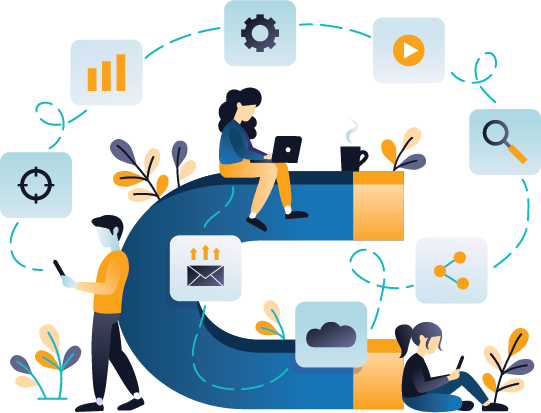 Inbound marketing is a proven approach to lead generation and revenue growth that aligns with buying behavior in the digital age. Inbound works by building and executing a targeted, data-driven strategy to attract, convert, and nurture leads.
Inbound combines elements of content marketing, website optimization, branding, SEO, and other marketing disciplines to transform your website into a beacon of valuable information for your prospects.
Powered by marketing automation technology and informed by data, strategic lead nurturing campaigns further qualify and engage leads to move them through your funnel. The result is a predictable stream of qualified, warmer leads that improves steadily over time.