Track and Analyze Metrics That Matter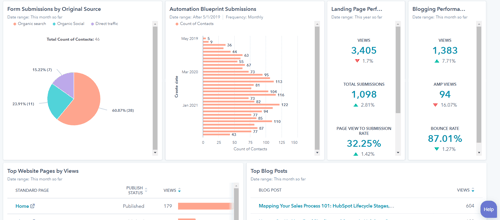 Accessing and analyzing the right marketing and sales data is a major challenge many HubSpot users face.
Analytics is a speciality discipline that requires more time and attention than many teams can dedicate, as their time is filled handling day-to-day tasks, managing creative deliverables, attending and hosting events, communicating between departments and/or agencies, and so on.
Partnering our team of analytics experts gives your organization a unique advantage and opportunity to better uncover, understand, and utilize data from your HubSpot portal and its connected systems across your entire funnel.
How We Help
The results are actionable analytics insights and optimization recommendations beyond the ordinary capacities of most marketing teams.

Reporting

Campaign Tracking
Attribution Modeling

Multi-Channel Reporting

Segmenting

Lead Scoring

Advanced Analytics