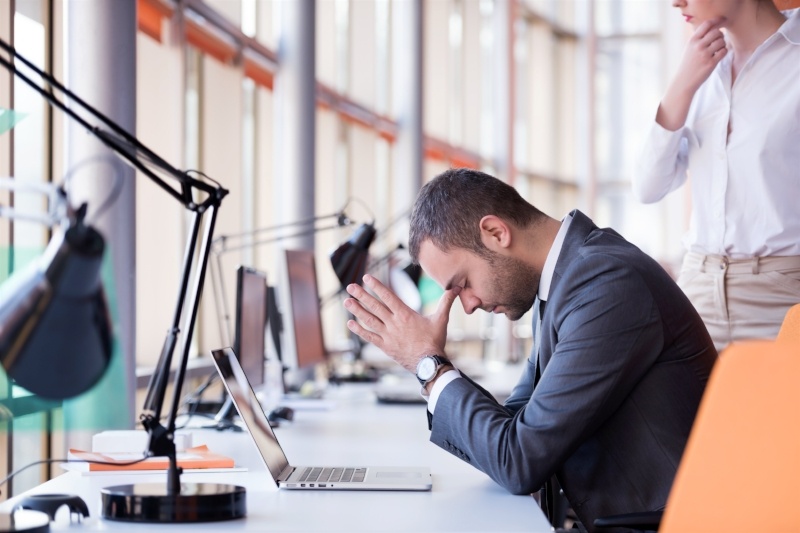 Sales teams often face a special set of challenges. Technology has fundamentally changed the way that people buy, and sales teams in every industry are feeling the impact. Cold calling is often ineffective, and many other traditional sales approaches are returning diminishing results as well.
With constant pressure to hit their numbers, sales teams start to panic, and performance starts to dip. As a sales leader, you must act quickly to resolve the issues your team is facing in order to improve sales performance.
Your first step should be diagnosing the problem that your team is struggling with. Read on to explore four of the most common struggles of sales teams and ways to solve them.
Struggle #1: Generating Sales Leads
Lead generation is a top struggle facing many sales organizations. There are two main reasons for this.
Buyer behavior has irrevocably changed.
Not long ago, prospective buyers had somewhat limited access to buyer-related content and relied almost exclusively on salespeople to gather information. If someone had a question or any interest whatsoever in your company's product, the lead had no choice but to reach out to your sales team.
Today, buyers are empowered. They are digitally savvy, they communicate across multiple devices, and they have access to a wealth of information. Most of them actively seek to avoid interacting with a salesperson until absolutely necessary, preferring to educate themselves about the product or service that can help alleviate their pain or problem.
When an educated, empowered buyer does reach out, he or she is armed with a lot of research and information going into that initial meeting with your sales rep.
Here's how to help level the playing field:
Adapt your approach to selling to a more educational, inbound philosophy.
Arm your sales reps with content that is educational, valuable, and targeted for warmer outreach.
Fill your funnel with more early-stage buyers and get in front of them earlier, nurturing them with educational content and strategically-timed outreach.
Use research to identify the motivating factors for your target audience, then ruthlessly pursue excellence in those areas.
Invest in a customer referral program to generate as many leads as you can.
Technology has transformed lead generation.
Successful lead generation today requires embracing technology to attract, convert, and close customers. Sales teams that have yet to adopt or are struggling to adopt automation tools are at a crippling disadvantage.
Selecting and adopting a well-fitting technology solution for your sales team is the first step to resolving their lead generation woes. There are over 6,800 tools designed to help companies generate revenue, and most companies use more than one to help with growth. Consider your processes and systems before selecting a tool, and keep in mind that the best tool depends on your team, resources and goals.
Rely on a trusted expert to help you evaluate, select and implement the best sales technology to generate leads for your team. Today's tools have extremely powerful capabilities that can completely transform your approach to lead generation. With so many options, you need to know what a good solution looks and feels like in order to make a good choice.
Struggle #2: Sales Process Chaos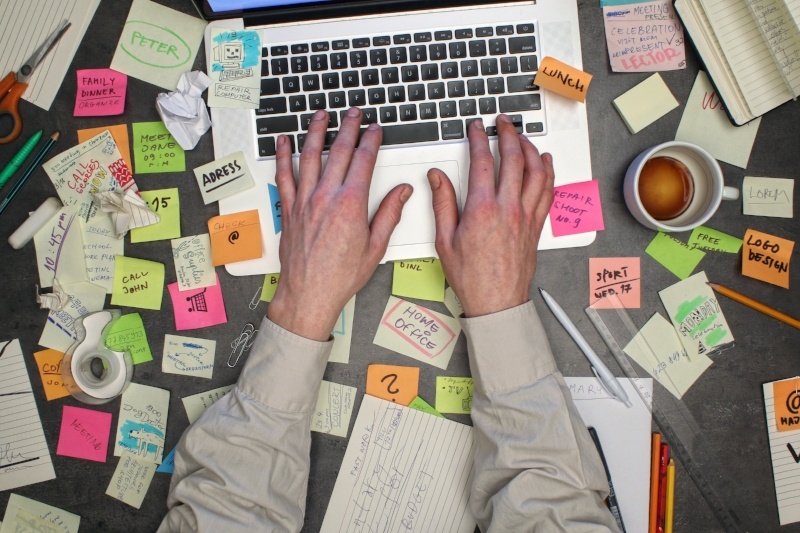 It's not unusual for your sales process to feel a bit "all over the place." A remarkably disorganized sales process is actually pretty standard for most B2B organizations facing sales performance challenges.
Here's why it happens:
Process cowboys

- Successful sales reps are often strong-willed and competitive. They tend to follow individual processes that have historically generated success for them, ignoring the disruptions and inconvenience they can cause.
Lack of a cohesive sales process

- Sales teams need a strategic and consistent sales process to help them close deals. Without a cohesive sales process in place, your reps will have no choice but to make up their own ways of doing things, and tasks like follow-up can slip through the cracks.
Missing the right tools - Sales teams need technology to do their jobs well. When sales teams don't have the right technology tools in place, reps are likely to resort to disparate systems.
You've probably "gotten by" this way for some time, but it's time to make some changes. A disorganized sales process means murky visibility into your sales pipeline and communication gaps with consequences that ripple across your entire organization.
Luckily, these problems are relatively easy to solve with today's sales and marketing technology. You can fix all of the above issues simply by implementing a good CRM system that works well for your team.
Today's CRM systems are flexible, scalable and easy to use. There are also many options that are low-cost or even free. This technology is a must-have for any sales team serious about getting organized.
What benefits can your organization expect to see with adoption of a good-fit CRM system?
Build a data-driven ecosystem of organized contact, company and deal history
Increased transparency and accountability for every member of your sales organization
Clear reporting and ROI analysis, in real-time
Rapidly identify bottlenecks and other opportunities to improve your sales process
Forecast your pipeline based on data, not a collection of subjective opinions
See all of your data in one place
Optimize your funnel
Save time wasted on tedious, administrative tasks
Better lead intelligence
Struggle #3: Misaligned Marketing
Many sales teams struggle with having to waste time on "bad leads," usually passed through by your marketing and business development teams. If you're hearing consistent complaints about poor lead quality from your sales team, your problem is a lack of alignment.
Poor alignment between departments is an important issue to correct. Organizations with strong marketing and sales alignment average a 76% higher contribution to revenue from marketing. Left untreated, not only are you missing out on sales; you're also creating constant frustration and discord between your sales and marketing teams.
To gain any real progress here, you'll need to work to get your sales and marketing teams collaborating regularly on how to better generate high-quality leads and close customers.
Collaborate regularly to align on and co-create key strategic items, including:
Target Personas and ICPs (Ideal Customer Profile) - Make sure you're all in agreement about the audience you're trying to attract. If you are misaligned here, your chances of improving results are slim.
Content Strategy - Ask your sales reps for their input on what prospects and opportunities are looking for, and figure out different ways that content can support them in the sales process, like client case studies or educational videos. Create a robust library of sales enablement content that your team can access at any time, and organize your content by industry, persona or service line. Ensure marketing alerts your sales team anytime new content is published so they can add it to their arsenal of sales tools.
Keyword Strategy - Regularly update the team with keywords, key phrases and questions your target audience is using to find solutions like yours online.
Messaging - Get input from your sales team to help marketing measure the effectiveness of your messaging on your website, at trade shows and in advertisements. Work together to evaluate and earmark which messages resonate best so that successful messages can be replicated.
Lead Scoring - Build a collective lead scoring model to create a system that regularly hands off your most engaged marketing leads to your sales team.
Struggle #4: Too Much Time "Not Selling"
Sales reps are happiest when they're selling. When reps are feeling like they're spending too much time on other things, like administrative work and prospecting, they get uncomfortable.
Nearly two-thirds of sales reps' time is spent on administrative, "not-selling" work like updating records, processing paperwork or preparing reports.
If heavy administrative burdens are weighing down your sales team, consider implementing technology that takes a lot of the legwork out of these manual, repetitive tasks. Use a CRM that integrates with marketing automation and your website so those systems can instantly pass record data back and forth, eliminating the need to update in multiple places.
Here's how automation helps free up sales reps' time so they can sell more:
Provides lead intelligence so reps will know which leads are decision-makers
Automated follow-up emails sent to leads at a rhythm you set
Speeds up company research by auto-populating fields like annual revenue and social media profiles
Pre-written email templates and snippets of industry-specific or show-specific content make even custom outreach and follow-up significantly easier and less time-consuming. Email templates are accessible directly from a rep's inbox and are logged automatically in your central sales system.
If you find your sales team facing any of the common struggles above, don't panic. Solve your sales team's top pains by adopting a modern approach to sales and implementing the right technology solutions. Get solutions in place that fit your organization well and are designed to grow with it. Work with a trusted expert, research different platforms, and involve members of your sales team in the selection process.
Discover how to leverage marketing automation as your sales team's secret weapon with our free guide, Strategy Blueprint: How to Use Marketing Automation as a Sales Tool.