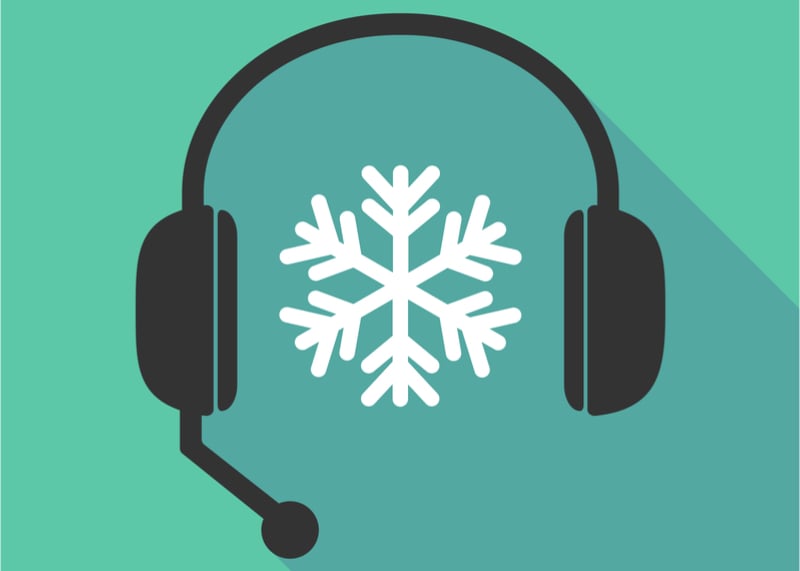 If you've been noticing a diminishing return on your cold calling investment, you're not the only one. Digital technology has massively disrupted the way business communication is conducted, and sales teams are seriously feeling the impact.
The harsh reality for many sales teams is that in today's modern marketplace, cold calling just isn't sufficient to hit your sales and growth goals.
Why Cold Calling Isn't Enough
There are a few principal reasons why cold calling, especially as a standalone tactic, is increasingly ineffective, and most people have personal experience with them, from the perspective of the buyer.
Buyer behavior has permanently changed.
The way buyers behave has changed drastically with the advent of digital technology. In the past, buyers had no choice but to rely almost exclusively on sellers for information surrounding their purchasing decisions. Buyers were therefore relatively uninformed and powerless.
Those days are long gone.
Today, buyers are empowered and digitally savvy. They complete nearly 75% of their buying journey before ever connecting with a salesperson, and most buyers would prefer to avoid interacting with a salesperson altogether. (STAT)
Modern technology like DVR, ad blocking software, caller ID, visual voicemail, internet radio, and more gives buyers complete control over their experience and communication preferences. Buyers can easily mute or altogether filter out messages that they don't want to hear or see.
A staggering number of calls are fraudulent.
According to an article in the Washington Post, cell phone fraud is sharply on the rise. Here's some data: in 2017, 4% of all calls to cell phones were considered fraudulent. In 2018, that number jumped to 30%, and in 2019, it is predicted that more than half of all calls made to cell phones will be fraudulent.
What does this mean for sales and marketing teams? Well, it doesn't take a lead generation genius to surmise that the war for attention is getting increasingly tougher. People are quickly catching on that 1 in every 2 phone calls that come in are fraudulent, and that's going to quickly result in a decreased response. For sales teams that rely heavily or exclusively on cold calling to generate new leads, this presents a big problem.
Lead Generation Ideas to Try Instead
So, what in the world is a savvy sales leader to do?
As a sales leader, it's important to stay ahead of the above changes in order to adapt your strategy for effective lead generation. Here's what you should be doing instead.
Inbound Marketing
Inbound marketing is a philosophy and methodology for lead generation that works by publishing unique, compelling, and educational content for your brand, and then by attracting your target audience to it, like a beacon or a magnet.
Inbound marketing is a complex discipline that combines elements of SEO, content marketing, conversion rate optimization, and more.
Inbound marketing is extremely cost-effective and is remarkably effective, especially for certain industries and organization types. B2B companies with long or complex sales cycles tend to benefit most from inbound, though I've seen successful programs in nearly every industry.
Demand Generation
Demand generation is the general term for generating awareness, interest, and leads for your brand. Demand get programs typically combine elements of both inbound and outbound marketing, such as renting or purchasing a list of target prospects or a digital ad campaign.
ABM
ABM stands for account-based marketing, and it's an approach to lead generation that involves strategically selecting and targeting certain accounts with multiple buyers or decision makers involved in the buying decision. ABM combines a targeted outreach with elements of content marketing and personalization to deliver a strong, targeted message to accounts that are hand-picked by sales teams.
Content Marketing
Content marketing means leveraging long-form and short-form content like white papers, webinars, infographics, blog posts, and more to generate leads. It is similar to inbound marketing, though it doesn't include facets of website optimization, lead nurturing, A/B testing and more.
SEO
SEO stands for search engine optimization, and it refers to the practice of creating or modifying a website and/or brand content in an effort to earn favorable attention from search engines. Optimizing a website or content for search typically means an increase in search engine rankings, which yields additional traffic.
Results from SEO efforts usually take a minimum of 90 days to see an impact and should be included as part of a broader inbound marketing, content marketing, or demand generation strategy.
Email Marketing
Email marketing means leveraging email as a channel to reach buyers with a targeted message. Email marketing can encompass many different email types and strategies, including:
Educational emails (newsletter styles)
Sales enablement campaigns
Lead nurturing campaigns
A/B testing
Website Optimization
Website optimization, or, more specifically, conversion rate optimization (CRO) means the practice of making changes on an ongoing, rolling basis to your website that result in an improvement in your conversion rates.
CRO campaigns come in many shapes and sizes, and the right changes will depend largely on your company, industry, competitive landscape, team, resources, and more.
Here are some of the most common website optimization upgrades we recommend to our clients:
Streamlining forms and form fields

Adding conversion points

Developing conversion paths for target personas

Contextual offer mapping throughout the website

Attaching lead nurturing and marketing automation to the backend of a website
A modern, effective approach to lead generation will incorporate at least two of the above initiatives, and the most successful lead generation strategies will encompass them all, and then some.