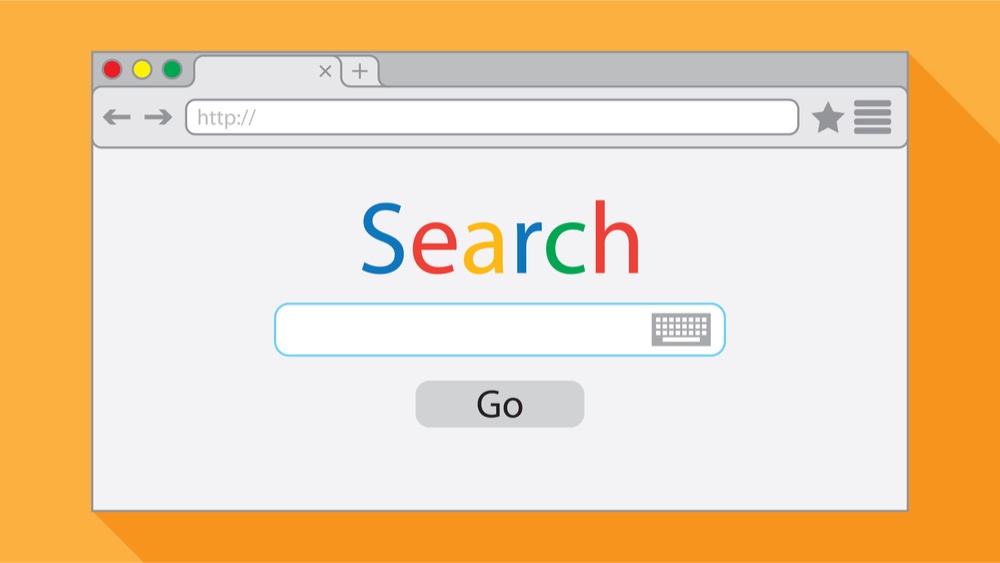 Improving SEO and growing organic traffic is a top priority for many marketing teams. Yet, few teams excel when it comes to creating content that regularly earns favorable attention from search engines.
Creating content that search engines love means following a set of best practices to earn positive attention. Stick to these best practices, and you'll see dramatic uptick in organic website traffic and leads, along with a marked return on your content marketing investment.
In order to create great content for search, you'll need a basic understanding of how search engines work.
How Do Search Engines Work?
Search engines have two primary functions:
Crawling and indexing pages
Returning a list of ranked results to users in an order that is deemed most relevant
Search engine "crawlers" - robots - scour the internet to understand and create a massive index all of the content on the web. The robots "read" text, image alt text, and user behavior signals like social media shares and how long people tend to stay on a website page, in order to determine what a piece of digital content is about, what questions it answers, and how useful it might be to search engine users.
When a user enters a search term, phrase, or question into a search bar, the search engine's algorithm sorts through its index and returns a list of Search Engine Results Pages (SERPs), including sites listed in an order that works to serve up what is likely to be most relevant and useful to the specific user conducting the given search.
Google personalizes its search results, which means it takes a user's personal data into account when it ranks pages. What pages has the user visited before? What might the user be looking for that is suggested by their search history? Where is the user located?
How to Create Content Optimized for Search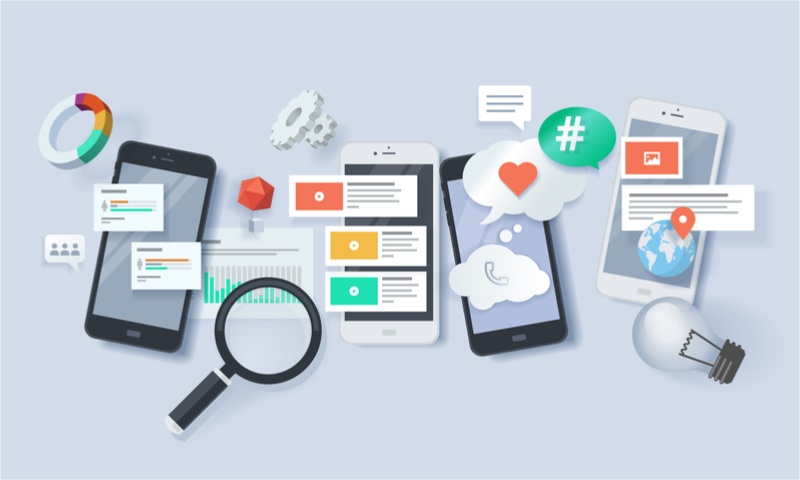 Here is a set of best practices you can follow to create content that search engines love.
Do your homework.
Creating content that search engines love will require some homework upfront, in the form of research and strategy.
Don't skip this step. Attempting to "layer on" SEO after content has already been developed is a common mistake. Don't approach SEO as an afterthought. You need to be mindful of SEO from the very beginning of your content creation process if you want to be successful.
Conduct research upfront in a few key areas:
Who are your target personas? What do they care about?
What are the terms your personas/customers use to search?
What are the common questions they ask?
What keywords does your website already rank for?
What keywords do your competitors rank for?
What are the best keywords to target, based on relevance, search volume, and difficulty?
Are there any geographic considerations to take into account?
If you don't have a resource in-house who can dedicate sufficient time to gathering these key insights, work with a trusted partner who can do the research for you to set yourself up for success.
Write naturally.
Perhaps the most important advice we give every client we speak with on the topic of SEO is to always write for humans first, and for search engines second.
This may feel counter intuitive, and it can be a hard habit to break. If our goal is to optimize for search engines, the thinking goes, then shouldn't I write...well, for search engines?
Nope!
Definitely not. The reason writing naturally, for humans, is a best practice is because your SEO goals have more to do with actually driving human action. Your SEO goals are probably something more like this:
Increase website visitors
Generate more leads
Generate brand awareness
Drive more visits to our products page
Attract attendees to our upcoming conference
To accomplish any of these goals, you're ultimately going to need to connect with a human being. So, write naturally. Remember that your content should be written for humans. Search engines reward natural language. The idea is that if you're creating genuine, unique content that showcases expertise on a particular topic, the algorithm is so advanced that it will pick up your article, even if you never intentionally use a single keyword.
Write well.
You need to have well-written content if you want to achieve favorable search engine rankings.
Too often, companies get too caught up in putting out new content that they sacrifice quality and what should be their overall goals - connecting with a target audience and increasing leads and revenue. Make sure that your content is valuable and well-written.
Always write with a particular goal in mind and a unique and interesting message you want to convey to your reader. Structure your content in a logical way so that both human readers and search engines can easily understand what your content is about.
Write strategically.
It's most important to write naturally and for humans, but that doesn't mean you can't be mindful of or strategic about your writing.
Search engines give heavier weight to certain HTML elements that are included in copy. These include:
Headings (<h1> tags)
Sub-headings (<h2> + <h3> tags)
Bold
Words that are closer to the top of your content
Words that are used in your URL
Page title
Use keywords strategically and naturally in these places to see a boost in organic performance.
Write often.
Create new content often to improve your overall search engine rankings. Publishing new content regularly and frequently attracts search engine crawlers to return to and re-crawl your site. Search engines see fresh content as a signal that your website is current and valuable to an audience. Creating new content also creates an additional set of opportunities to generate organic traffic.
Write a blog.
Focus your efforts on building and maintaining a great blog if you want to see a lift in search results. Search engines LOVE blogs.
If you need proof, consider the following statistics on blogging:
Marketers who have prioritized blogging are 13x more likely to enjoy positive ROI. (Source)
B2B companies that blog 11+ times per month have almost 3x more traffic than those blogging 0-1 times per month. (Source)
Companies that publish 16+ blog posts per month got about 4.5x more leads than companies that published 0-4 monthly posts. (Source)
Include video.
It's no secret that search engines love videos. In 2018, video content is 50 times more likely to drive organic search results than plain text.
Including video has several other SEO-related benefits:
Longer time-on-page/time-on-site
Deeper website engagement

Warmer leads
Don't let a smaller budget or team prevent your company from reaping the tremendous benefits of video. You can use a smartphone to create high-quality video content that both search engines and people will love.
Answer questions.
People use search engines to find answers or solutions to questions and problems that they're facing. This is true in both personal and professional situations. Get your brand's content in front of searchers by creating content that answers their questions.
Get started by mapping a list of questions that your target personas ask at each stage of their buyer's journey. The questions that your audience asks at the beginning of their search will certainly be different than those questions they have as they are about to complete a purchase, and questions may vary significantly by persona, industry, or company.
Ask around - your customer service, accounts, and sales teams probably get asked the same questions over and over again. They can probably provide you not only with a list of frequently-asked questions, but answers as well. Use this material to develop new content so that you can meet your target audience online where they search.
Here are some popular question types to answer as your build your content strategy:
How-to questions
# of ways to approach or solve a problem
How to compare two things
Considerations to think about before doing something
Why questions centered around your products or services (benefits, advantages)
Stay informed.
There is an ever-evolving list of SEO best practices, including factors for both on-site and off-site SEO. Your best chances of success when optimizing content for search is to adhere as closely as you can.
Read our list of 2019 SEO best practices here.
You also need to be aware of new algorithm changes as they are released. Sign up to be notified of new algorithm updates or releases to say ahead of the curve when it comes to SEO. Use a service like Google Alerts, or follow trusted SEO experts to stay up-to-date.
Update content regularly.
Digital content isn't a set-it-and-forget-it kind of thing. Once you've published any piece of digital content, website page, blog, or otherwise, it's really only just the beginning. Check up on the performance of your content regularly and update it to increase your rankings over time. Be sure to track:
They keywords that are bringing people to your site
The pages that users are landing on
The search volume of your ranking keyword terms
Conversion rate of contacts who enter via organic traffic
Optimize your best posts by iteratively returning to top performers to add additional, valuable perspective on the topic.
Avoid common pitfalls.
I've worked with a lot of clients over the years to help them create their content in way that search engines love. As you embark on your SEO quest, be sure to avoid the following common missteps and oversights:
Unrealistic Expectations
Make sure you're setting realistic expectations for your search engine marketing efforts. Don't try to rank exclusively for keywords that are too difficult, and make sure you have a solid understanding of your attainable goals relative to your budget, team, and strategy.
Everyone on your team should be made aware that focusing on organic traffic growth is a longer-term play. Results will not be instant. Expect to wait at least 90 days before seeing any significant improvement in your performance metrics.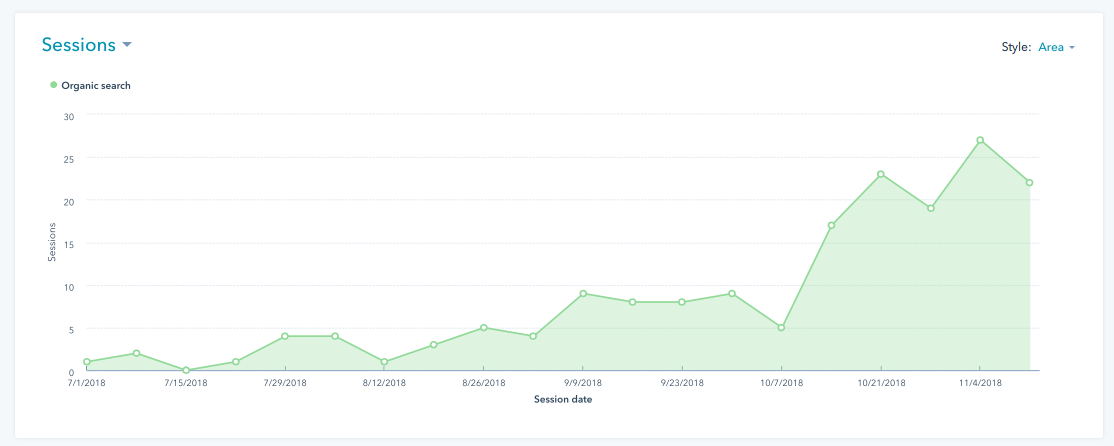 Expect to wait at least 90 days before you'll see any significant improvements in organic performance.
Targeting the Wrong Keywords
A lot of companies make the mistake of trying to optimize for keywords that are too broad or too general. Keep in mind that keywords can have different meanings, like "networking." Another common mistake is creating a keyword strategy that incorporates internal lingo or industry jargon that your target audience doesn't use nor understand.
Publishing for Publication's Sake
Don't get caught in the trap of publishing content for the sake of publishing content. You're far better off slowing down to improve the quality of your content and the strategy behind it. There is a lot of poor and mediocre content available online. Don't let your brand's content be a part of that mess. Creating quality content is a great way to stand out amongst competitors and to attract the favor of search engines.
Discover more ways to improve SEO performance with a free SEO audit. Click below to get started now.