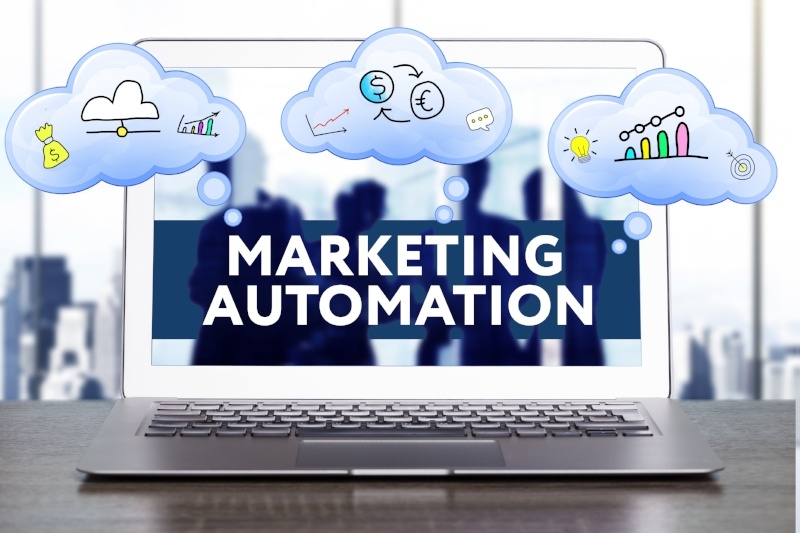 Marketing automation software offers enormous benefits to marketing and sales teams, but it's not a magic wand. To be successful, you need to have the right tool in place to support your team's needs and goals.
When your team is stuck using a marketing automation solution that isn't a good fit, you fail to see results, and your team gets frustrated. Who can blame them? Left without a good marketing automation tool, they're at a crippling disadvantage, and their competitors have an easy edge.
Read on to learn three common signs you're using the wrong marketing automation software, and learn how to find a better solution for your organization.
Sign #1: It makes life harder.
Marketing automation software is supposed to make life easier for marketing and sales teams. If your automation tool is having the opposite effect, it might not be a good fit for your organization.
This issue is frustrating, and it's particularly frustrating when you're fielding complaints from the same team of people who picked the software in the first place. But it's actually pretty common.
Here's why this may be happening:
You're an early adopter of a legacy system.
In the not-so-distant past, marketing and sales technology were just getting started, and the systems weren't so mainstream. Now, automation technology is lightweight, agile, low-cost, and easy-to-use, but some earlier adopters might be stuck with systems that are outdated and that simply can't compete with modern systems.
This often happens to forward-thinking companies who adopted marketing automation a few years ago. After some time, the system has started to feel clunky and even difficult to use, or it fails to integrate nicely with other key business technologies. As a result, your marketing and sales teams both struggle to use the system effectively.
Don't let this be you. Don't "make it work" with a bulky, legacy system just because you don't want to go through the trouble of finding a better solution to fit your needs. There are many modern options available today to meet your needs.
The platform is too feature-rich for your needs.
Many companies make the mistake of getting sold on a premiere solution that is too feature-rich or complex to function well for your organization. While the features probably seemed really impressive in the sales process, it turns out that the system is actually too feature-heavy to adequately meet your team's needs.
Some marketing automation systems have a bad reputation for being very cumbersome. These systems are usually specifically designed for very large marketing and sales departments within enterprise-size organizations.
Make sure you have a marketing solution that streamlines your processes, not one that complicates things.
Sign #2: No one uses it.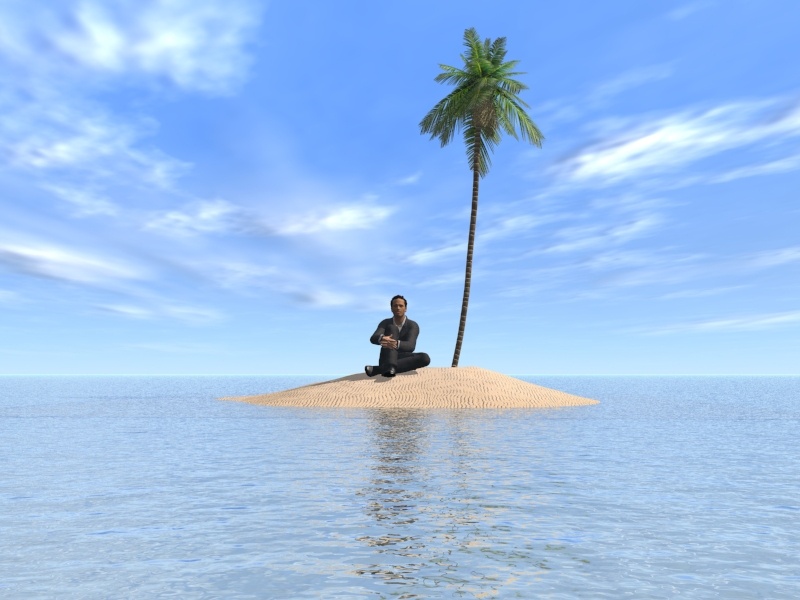 Adopting a marketing automation solution should be relatively quick and painless for both sales and marketing teams. If no one in your organization is using the solution you're paying for, it's probably cause for concern.

Here's what to do:
Rule out other common causes.
Of course, you can't just purchase a software license and expect your team to be fluent in the system without any help. Before abandoning your current platform, make sure you've provided your team with appropriate on-boarding, training, and support that focuses on how the technology adds value for them.
Rule out these other common causes of unimpressive adoption as well:
Lack of obvious support from key leaders
No consequences in place for those who don't adopt
No accompanying processes are in place based on automation best practices
Another possible reason no one is using your marketing automation system could be that your application of the platform is too limited for your marketing and sales teams to get any real good use out of it. For example, some companies make the mistake of using marketing automation only as a substitute for an email marketing tool. If you're not leveraging automation to streamline and improve performance across your entire sales and marketing funnel, you're squandering your investment.
Ask for insight.
If, despite your best efforts, virtually no one from your office is using your marketing automation solution, you're obviously not getting a good return on your investment. It may be time to look into using a different tool that everyone will use.
Poll your marketing and sales teams to get feedback on what's going on. Ask them why they're not using the software, and request that they identify specific issues and challenges they're facing. Collect specific examples and screenshots. Ask questions to determine whether they understand the value of the software as it pertains to their specific role and how the software can help them.
Ask for help straight from the source - your marketing automation platform should be available to provide you with support and answers to your team's questions and challenges. Ask them if they can provide some additional help in the form of onsite or virtual training sessions for your team. Your current platform won't want to lose you as a customer, so they should be more than happy to oblige.
Sign #3: Your results aren't improving.
Marketing automation delivers extremely high ROI when you use the right system. A good automation solution is like revenue-generation rocket fuel, improving performance across your entire marketing and sales process, from more precise marketing messaging to better lead intelligence for sales reps.
If you're not seeing a strong return in the form of consistently improving results for your organization, you're using the wrong platform.
Set goals.
You can't improve what you don't measure. It's important to set up specific, attainable, and measurable goals for your marketing and sales teams in order to gauge how well your solution is working.
Start by defining what success looks like with regard to your marketing automation solution, and use historical data to create performance benchmarks. Research what types of gains to expect from marketing automation in your specific industry, then create a goal worksheet to keep everyone aligned and accountable.
Inform with data.
Your marketing automation software shouldn't be a standalone system. Marketing automation works best when data from other critical business systems, like your CRM or website, is passed back-and-forth easily, so your team has a full picture of your data to work with.
Modern automation technology integrates seamlessly with CRM software and other platforms through APIs, and many platforms now are all-in-one solutions to begin with. These systems are set up to give you a full-funnel view from the gate. A fully integrated platform allows your data to pass seamlessly between systems, including contact information and user engagement on your website.
Report and analyze.
Marketing automation should make reporting easy, giving you critical insights into your performance. Set up closed-loop reporting to track opportunities from their first touch all the way to a closed sale, and measure every key metric in between for best results.
Your data should be pulled in from multiple sources, limiting the need for your team to work in multiple platforms to prepare reports and analysis.
How to Find a Better Marketing Automation Solution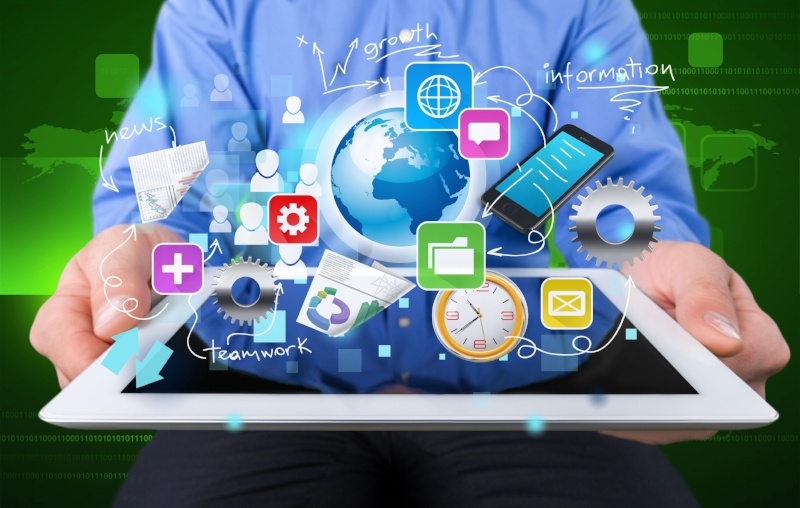 When you're experiencing issues like those above, the solution is often ripping off the band-aid and migrating to a better solution. Luckily, most marketing automation platforms are set up for pretty easy migration of data to and from their systems..
If you've realized your organization needs a better automation solution to reach its goals, here is some guidance to help you research, evaluate, test, and select the perfect solution for you.
Prioritize your goals.
Document and prioritize the goals you hope to achieve with your new marketing automation software. Is lead generation your top priority? Enabling your sales team to close more deals? What about doing more with fewer resources?
Make sure all key stakeholders in your organization are in agreement on what your primary and secondary goals are for your new marketing automation system.
Confirm your budget.
You won't need a firm number to conduct your search, but it will be necessary to have a budget range in mind if you want to talk seriously with different software providers. There are many tools and subscription types designed for all investment levels.
Start your search.
If you have a network of trusted partners or advisors, ask them for their recommendations. Conduct some high-level research and create a list of your top 5 choices for marketing automation software. Review each platform's website, and be sure to also check out trusted, independent, third-party software sites like G2 Crowd to get customer feedback on each solution.
Schedule some demos.
Narrow your list to 2-3 top picks, and schedule a demo of each solution. Be sure to include key members of your marketing and sales teams in each demo so that they have an opportunity to ask questions and provide feedback on the user experience. Poll your team on their favorite solution to help you make a decision.
Get expert help.
If your marketing automation platform has an agency partner program, consider hiring specialists to help you with implementation and to supplement your team's expertise. This will increase the value of your tool. Work with certified platform experts to get recommendations on automation strategy, data migration, adoption, training, and support.
With so many available choices that are both easy-to-use and affordable, there's really no excuse not to invest in a marketing automation solution that is well-suited to your organization.
Not sure where to start? Check out two of our favorite options for marketing automation, HubSpot and SharpSpring.
Discover how to leverage marketing automation as a powerful sales tool. Download our free guide now.