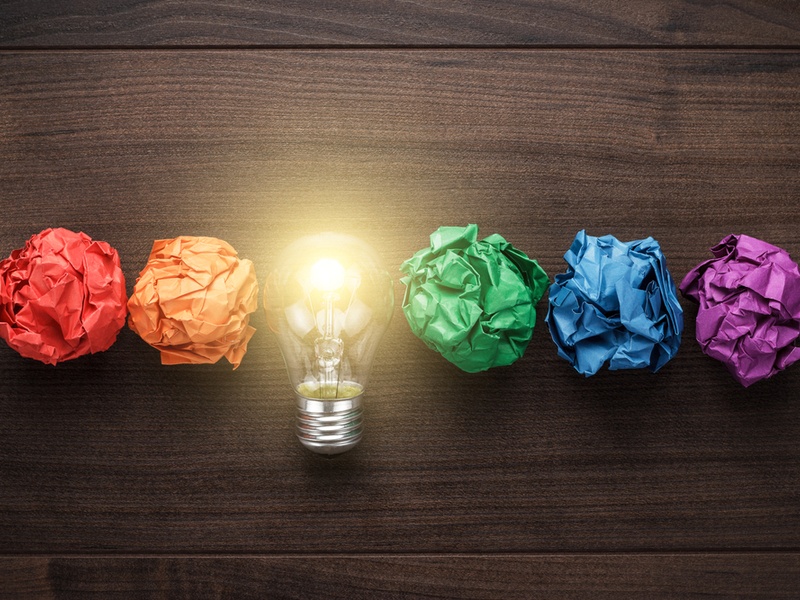 The HubSpot growth stack includes tons of useful tools for sales and marketing teams. One of its most powerful and intriguing features is known as the Prospects tool. It's a tool that's been around since the very early days of HubSpot, and it's one of the most interesting features to both new and existing HubSpot customers.
Understanding the potential power of the HubSpot Prospects tool and how to leverage it gives marketing and sales teams a huge competitive edge.
What is the HubSpot Prospects Tool?
The HubSpot Prospects tool is a feature that provides insight as to which companies are visiting your website, when, and how many pages they've viewed. This identifies visits, even those which didn't result in a conversion. HubSpot pulls this information together based on their proprietary database of IP addresses, which spans the globe.
The Prospects tool is great news for sales and marketing teams, who are prone to struggling with prospecting and identifying new opportunities. According to The State of Inbound 2018, 38% of sales teams report that prospecting is the top challenge faced by their reps.
Here are eleven clever ways sales and marketing teams should leverage the HubSpot Prospects tool to power organizational growth.
1. Get a daily report of companies visiting your website.
We're going to start off with the most popular application of the Prospects tool, which is to automatically generate a list of companies who have visited your website. Within just a few clicks in HubSpot, you can automatically generate this report and send to your sales team every day. You can have an automated daily email sent to any HubSpot users you'd like. Sales leaders use this feature to generate a master list of prospects, and then divvy up opportunities based on criteria like territory, industry, or engagement level.

Send an automated, daily prospects report to your sales and marketing teams with HubSpot.
2. Get lead revisit notifications for engaged prospects.
Take your notification game to the next level by enabling lead revisit notifications in the Prospects tool.
In addition to a daily email summary, sales reps can also choose to be notified (by email, push notification, or both) of any lead that they own (listed as "lead owner" in HubSpot), that returns to your website. This information is reported in real-time and provides sales reps with all kinds of insight, including:
How engaged a prospect is leading up to a scheduled meeting
Whether recipients of a given email campaign have returned to the site
Whether your content is connecting with prospects
How much a prospect knows about your company
3. Use built-in intelligence tools to tailor your marketing and sales efforts.
The HubSpot Prospects tool is valuable, but it is even more powerful when combined with other built-in features. Use the HubSpot "Companies" tool to further investigate your website visitors. The Companies tool will pull in data like annual revenue and company location, making sales rep assignment and qualification a breeze.
Also built in is an easy "view company on LinkedIn" button that lets you start to gather intelligence on key members of the team and other pertinent company details.
4. Use segmentation to prioritize prospects.
You can easily segment your list of prospects using filters. One of the most common filters is to block out internet services provides, like Comcast, Cox, or Buckeye, because this data is not from a corporate IP.
Other great ways to filter your prospects:
Has visited more than one page
More than 1 visitor from the company has been to your site
Has visited your website within the last week
You can also use a search function to sort through your prospects instantly.

Use filters to quickly identify your best prospects based on criteria you set.
5. Know what competitors are up to.
One of my favorite uses of the HubSpot prospects tool is getting inside info on what the competition is up to. It's a little bit like counterintelligence. You essentially have the ability with the Prospects tool to catch your competitors spying on you, and you can leverage this data to inform your strategy.
6. Find lookalike prospects.
One great, rather under-utilized feature of the HubSpot Prospects tool is its ability to find lookalike prospects using AI. The idea is that if your website, products, or services are of interest to a particular company, then similar companies may also be a good fit. Use this tool to increase your list of potential customers, and create a marketing and sales strategy accordingly.
7. Combine technologies to fuel prospecting.
Combine the Prospects tool with other technologies, like Discover.org, BuiltWith, or Lucky Orange for even deeper insights into your website audience and their interests. Use a data provider like Discover.org to take prospecting from a corporate to an individual level. By identifying who key decision-makers are, you'll get a better idea of exactly who is on your site and why.
8. Determine engagement at an event.
Another one of my favorite ways to use the HubSpot Prospects tool is to gain a high-level idea of how engaged event attendees are with your website while at an event, like a conference, is taking place. You gain this ability when an event venue, like a conference center, provides a wireless network that many or most attendees are using.
For example, when we attend INBOUND, HubSpot's annual user conference, we experience a spike in direct traffic visits, and the Prospects tool lets us easily attribute the spike in traffic to a slew of visits from attendees, all coming from the BCEC (event venue) IP address.
9. Get inside your customers' heads.
You can use the Prospects tool even for active customers! A commonly overlooked use case is the ability to know what information your customers are looking at. By monitoring your current customers' activity levels with your site, your customer service team can have a better idea of what information your clients have been reading, and thus you can better align your conversations with them based on the information they've been consuming.
10. Determine ideal engagement time.
Another great way to leverage the Prospects tool is to use the data to inform certain schedule-specific aspects of your marketing and sales campaigns. For example, if a hot prospect regularly visits your website around 3pm each day, you can logically conclude that this might be a good time for a connect call or a marketing email. Use the Prospects tool to continually inform and optimize your strategy over time.
11. Identify personal connections.
Selling is almost always easier when you have an "in." Use the HubSpot Prospects tool as a starting point for gauging who your team may already know or even have a relationship with. As a sales leader, use this data to figure out from your team if anyone has a connection at a given company that could be a valuable in for your sales team. Use LinkedIn to cross-check your prospects list and figure out the best approach for connecting with decision-makers at a given company.
How to Start Using the HubSpot Prospects Tool
To start using the Prospects tool, all you need to do is install a snippet of tracking code onto your website pages or page template, in the header or footer tag.
In your HubSpot account, navigate to

Reports

>

Analytics Tools.
Click

Prospects.
Click

Actions and select View tracking code.
Add the code to your site, if it's not there already.
Limitations of the HubSpot Prospects Tool
A common question we get is on the limitations and extent of insight that can be provided by the HubSpot prospects tool. It's definitely worth noting what the HubSpot Prospects tool does NOT do:
It does not show individual page views, only the number of pages viewed in sum.
It does not show anything more specific than the corporate IP.
It does not show companies who visit your site whose IP address is through a major server, like Amazon. Usually, only companies of a certain significant size will have a unique IP.
It's also worth noting that you should always be certain your company's policies for collecting and processing personal data are in compliance with any applicable governing laws, like the EU's General Data Protection Regulation (GDPR) or the Canadian Anti-Spam Legislation (CASL).
Want to learn more about leveraging the power of HubSpot's growth stack? Schedule a free audit with our expert, certified team of marketing technology experts. Click below to schedule your free audit now.