Demand More From Your Marketing
Sign Up Now for Your Free Inbound Marketing Assessment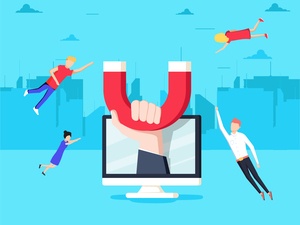 Inbound marketing is a powerful methodology to help your business attract, convert, and close leads and customers. Get expert guidance on starting or optimizing an inbound marketing program for your business with the inbound marketing team at HQdigital.

Sign up today for a free inbound marketing audit with our experienced team of certified inbound marketing experts. We'll conduct a thorough analysis of your existing website and digital marketing assets to give you tailored guidance on upping your inbound game.

You'll get:
Inbound marketing readiness score - how ready is your organization to start generating leads with inbound?

Technology assessment and recommendation - we'll evaluate your existing marketing automation and CRM technologies, and make recommendations for how to get better results with inbound.

Strategic recommendations to improve your home page and other website pages to line them up with an inbound approach
"Low-hanging fruit" - high-impact, low-effort opportunities to start seeing better results right away
We'll prepare a full report free of charge and reveal our findings and recommendations in a 60-minute call.
Complete the form to get started with your free inbound marketing audit now.